President
Robert Bobby Faison
President@naaahrdc.org
Robert "Bobby" Faison has almost 20 years of Human Resources/Employee Relations/HRIS experience in the non-profit, public and private sectors. Robert specializes in policy creation and administration, resolution of employee relations concerns, strategic and operational planning, benefits and payroll administration, training and development, recruitment, worker's compensation, and safety in non-union work settings. Robert received his Bachelor of Business Administration in Business Management from James Madison University.  Robert currently serves as the Director of Human Resources for a full service special events rental company in Prince Georges County, Maryland and is pursuing his Master's Degree of Divinity from a local seminary. In addition to serving on the Board of Directors for DCNAAAHR, Robert serves on the Board of Empowerment Enterprise II, Incorporated (EEII) and Stand as Ten Thousand (STAND).  Robert is also active in local faith institutions and organizations connected to faith institutions.  He currently serves in such roles as Executive Minister, Associate Moderator, and Chaplain.  In his spare time, Robert enjoys spending time with his family and friends, reading books, travel, and participating in outdoor activities at the beach and at amusement parks.
Senior Vice President, Planning and Programs
Vacant (Nov 2019 reelection)
SVP@naaahrdc.org
Vice President, Membership 


Megan (MJ) Sheckles
VPMembership@naaahrdc.org

Vice President, Finance
Alicia D. Williams, MBA, PHR
VPFinance@naaahrdc.org
Alicia serves the dual roles of Acting VP of Fiance and Immediate Past President.  See her full bio below.  Alicia Williams serves as the Director of Human Resources and Training for NACCAS since March of 2010 and has over 20 years of Human Resources/Employee Relations experience in the academic, telecommunications, manufacturing and non-profit industries, specializing in policy creation and administration, resolution of employee relations concerns, strategic and operational planning, benefits and payroll administration, training and development, recruitment, salary analysis and administration, worker's compensation and safety in union and non-union settings.  Alicia received her Bachelor of Arts degree in Spanish from the University of San Diego and her MBA, with a Certification in Human Resources from Keller Graduate School. Alicia is bilingual in Spanish and English and is currently a Doctor of Education Candidate at The George Washington University. Alicia is a Certified Professional in Human Resources (PHR), holds a Professional Membership in the Society of Human Resources Management (SHRM), serves on the Board of Mundo Verde Public Charter School and SUPERGirls SHINE Foundation and holds the position of President for the Washington, DC Chapter of the National Association of African Americans in Human Resources (NAAAHR).  Alicia is a member of Delta Sigma Theta Sorority, Inc. and in her spare time enjoys spending time with her family, listening to music and reading books.
Vice President, Professional Development
Judy-Ann McKenzie
VPProfessionalDevelopment@naaahrdc.org
Judy-Ann is the VP of Professional Development at DC NAAAHR.  In this role, she is responsible for helping our members achieve career aspirations through the LEAD program.   She accomplishes this by matching members to mentoring opportunities with the most senior level HR professionals in a variety of industries.
Judy-Ann's career is extensive and spans the breath of both industry and companies experiencing complex financial and market changes such as ASCD, Aviall Inc., Pleasant Valley, Lotame Inc., Industrial bank, NA, Verizon, Philips Lighting, and TIAA-CREF. Her ability to quickly understand the businesses, assess issues and strategically implement solutions coupled with hands-on leadership have resulted in improved business results and has proven Judy-Ann as an effective leader as well as change management business facilitator. She has lead process improvements initiatives including coaching global leaders and executing change management practices to address complex issues within non-profits, Gov't contracting and Fortune 500 organizations to enhance their effectiveness, while achieving bottom-line results.  In her current role as Senior Director of HR at ASCD, Judy-Ann leads the HR function and oversees the strategic direction of various initiatives including talent acquisition, employee engagement, and establishing total rewards strategies, while establishing organization development programs to achieve the organization's objectives.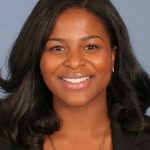 Vice President, Communications
Parliamentarian
Macy Cheeks
VPCommunications@naaahrdc.org

Vice President, Administration
Ronald Marsh, Jr.
VPAdministration@dcnaaahr.org
Ronald's full bio is forthcoming.
Vice President, External Affairs

Rodney Bellamy
VPExternalAffairs@dcnaaahr.org
Rodney's HR background includes: Consultant, Conflict Resolution Mediator, & Labor Arbitrator for Rod & Staff Consulting, providing personal & professional guidance and direction in conflict resolution, diversity/global strategy awareness, relationship counseling, employee & labor relations coaching, effective communication skills, and harassment/discrimination/workplace violence investigation and intervention.  Rodney is an Employee Labor Relations Subject Matter Expert, has demonstrated servant leadership for: Howard University Hospital, Detroit Police Department, Johns Hopkins Hospital & Health System (JHHHS), University of Maryland Medical Center (UMMC), Henry Ford Health System (HFHS), the Detroit Medical Center (DMC), and the City of Detroit (CoD). Rodney is committed to providing consultation to leaders charged with managing employees & work environments involving employee/labor relations management, diversity & inclusion, and conflict resolution.
Rodney is a committed member of NAAAHR since 1999, representing and supporting chapters in Greater Detroit, Baltimore, Michigan, and Washington DC as VP Programs, VP External Affairs, Advisory Board Member & President.
Rodney holds as heroic figures King Solomon from Scripture and International Mediator Ralph Bunche. Rodney governs his life based on scripture which states: "Give your humble servant an understanding heart to discern your people." Most important in his life, Rodney is the proud parent of a daughter Katia Rene & son Khari Urijah.
General Counsel
Tony William Torain, II
GeneralCounsel@dcnaaahr.org
Tony Torain currently serves as General Counsel of DC NAAAHR.  When Tony is not serving on the DC Chapter's Board, he is an Associate Counsel for Littler Mendelson, P.C. Tony represents management in traditional labor law matters, including collective bargaining, unfair labor practice charges, potential strikes, representation elections and arbitration proceedings.  He also represents and advises management in employment law matters involving:  Harassment and discrimination, Workplace investigations, Wage and hour issues, Workplace safety, OFCCP affirmative action plans, and Employment-related contracts.  Prior to joining Littler, Tony was a labor and employment associate at a leading Mid-Atlantic law firm, where he represented clients in labor and employment matters. He's a member of the American, Maryland State, District of Columbia and Monumental City Bar Associations as well as the Defense Research Institute and Maryland Defense Counsel.  Tony received his J.D., University of Maryland School of Law, 2011 and B.S., Towson University, 2008.
Chief Technology Officer
PJ Bright
CTO@naaahrdc.org
PJ Bright was nominated to the Board in 2012. In his role, PJ provides leadership in project management, as well as financial management and strategic budgeting.  PJ has over 16 years experience in Assistive Technology and Reasonable Accommodation policy in the nonprofit, public and private sectors.  PJ's career experience involves management of information technology programs and systems.  PJ is a seasoned negotiator, policy writer and advisor within Human Resources including expertise in the area of Reasonable Accommodation policy. He earned a Bachelor of Science in Computer Science from the highly ranked program at the University of Maryland.
Vice President, Fundraising
Vacant
VPFundraising@naaahrdc.org
Immediate Past President
Alicia D. Williams, MBA, PHR
PastPresident@naaahrdc.org
Alicia currently serves the dual roles of Immediate Past President and Acting Vice President of Finance.  See her full bio above.